Bike Tour
Join us for a nature tour by bicycle of the Ballona Creek and Wetlands on Saturday, March 12, 2022 starting at 10 AM. Scroll down for more info and pictures.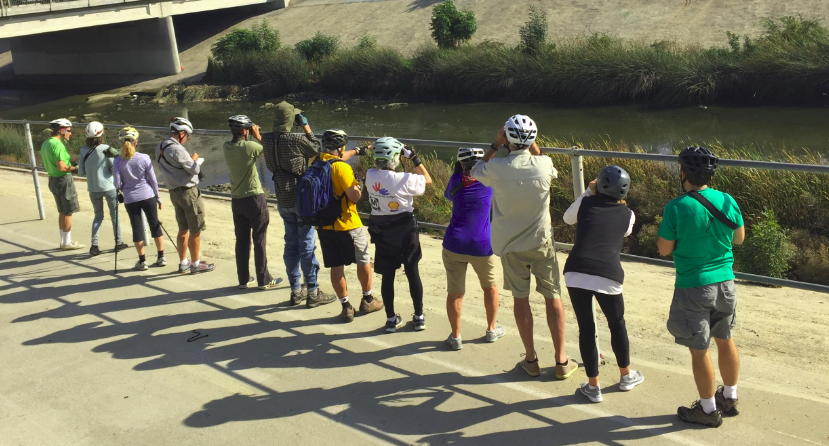 Where: Culver / Slauson Recreation Area (5072 S Slauson Ave, Los Angeles)
When: Saturday, March 12, 2022 @ 10 AM
What: We will travel down the Ballona Creek Bike Path at a moderate pace, stopping frequently to observe nature, such as the many different species of birds in and along the creek. We will also take a short walk on the newly opened trails in Area A of the Ballona Wetlands Ecological Reserve. It normally takes us about two hours to reach the Pacific Avenue bridge, but earlier turn around are fine. Children are welcome, but younger kids with limited bicycling experience are likely better off in a trailer or on a tandem. Helmets, water, sunscreen and other common sense items strongly encouraged. This is an "at your own risk" event. If you have binoculars and/or cameras, please bring them. We will have some extra binoculars to borrow.

Contact: landtrust@ballona.org for more information.