Education: Our Booklets
A Beginner's Checklist of Common Birds in Los Angeles Area
We received a grant to print and distribute 5,000 of our popular bilingual(Spanish) booklets of common birds to elementary school children in the Los Angeles area to help promote the value of local wildlife. Below is a page from the booklet that provides an example of what you would see and learn with this booklet.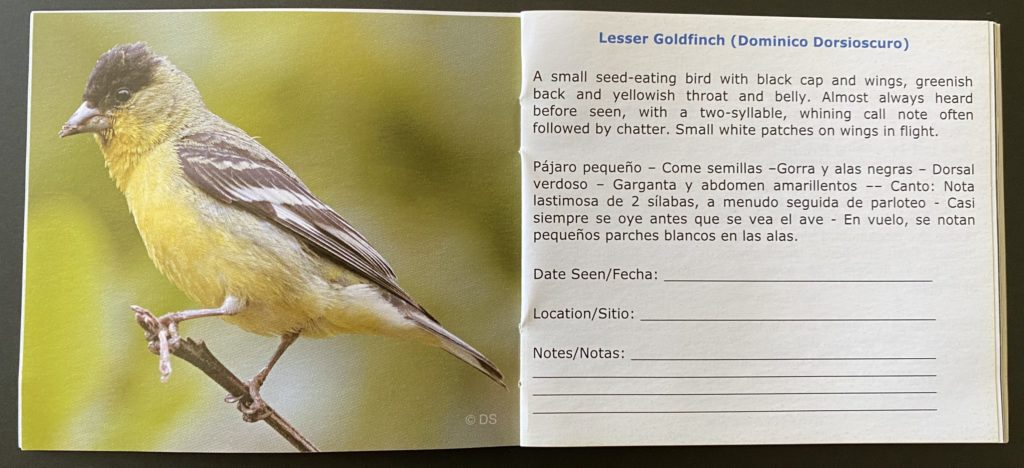 A Guide to Fish Found in the Lower Ballona Creek & the Ballona Wetlands
Another grant was awarded us to print and distribute 1,000 booklets about common fish in the Ballona Wetlands and the Lower Ballona Creek to visitors around the Ballona system to help promote local fishery knowledge and stewardship. An online version of this brochure can be accessed below.