Education Programs
Thank you for your interest in the Ballona Wetlands Land Trust's education programs! Two programs are offered at the moment for Title 1 schools and low-income youth groups in the Los Angeles Area.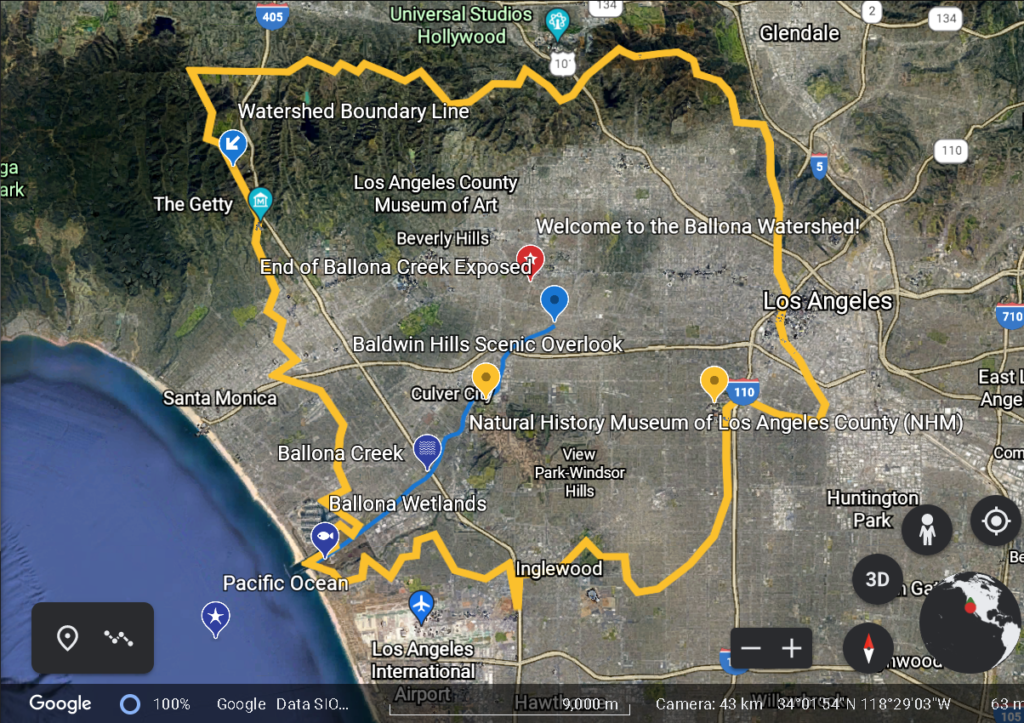 ---
Donna Murray Field Trip Program
Ballona Wetlands Land Trust organizes field trips for Title 1 schools and low-income youth groups to the Ballona Wetlands Ecological Reserve. If the Ballona Reserve is unavailable we book trips to other nearby green spaces such as Bolsa Chica Ecological Reserve or Madrona Marsh in order for students to learn about southern California wetland ecosystems.
Before each field trip, we have a one-hour pre-field trip presentation at your school or organization to discuss background on the area and what to expect on the trip. On a different day, students tour one of these wetland ecosystems with knowledgeable docents for about two hours, returning to school after they eat their lunches(not included) nearby.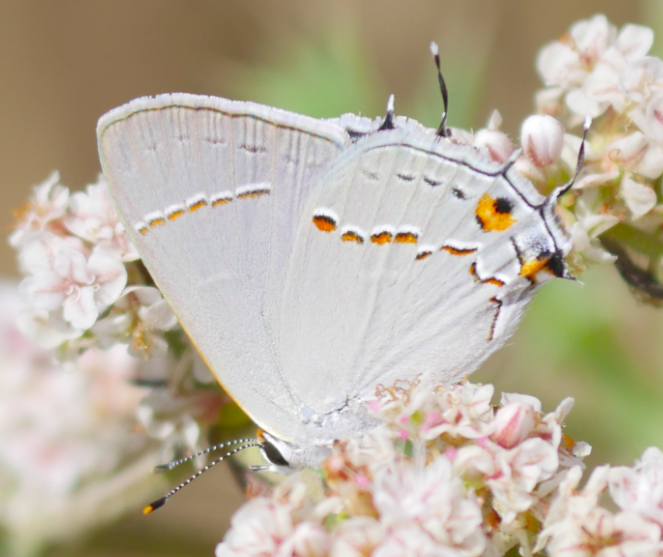 Students will have the opportunity to see a myriad of microhabitats found in these areas and diverse wildlife. Tours will be led by knowledgeable docents and trained naturalists from each site to cover topics such as wetland importance, ecology, local plants, insects, and animals, adaptations, habitats, bird migration, and native history such as the Tongva, etc. The Land Trusts aims to encourage future generations to explore environmental issues in a fun and engaging way, in doing so, promote critical thinking and problem-solving skills. This is also a chance for students to start thinking about a future in environmental careers.
The curriculum is directed toward 3rd and 4th graders. If you have students outside this range, please continue to fill out this form and we will try to accommodate.
For safety measures, classes may need to be broken into smaller groups and masks will be required on transportation and during the tour.
We pay for transportation to and from your school, and any costs the visiting center may charge.
Ballona Wetlands Ecological Reserve
Student Field Trip Gallery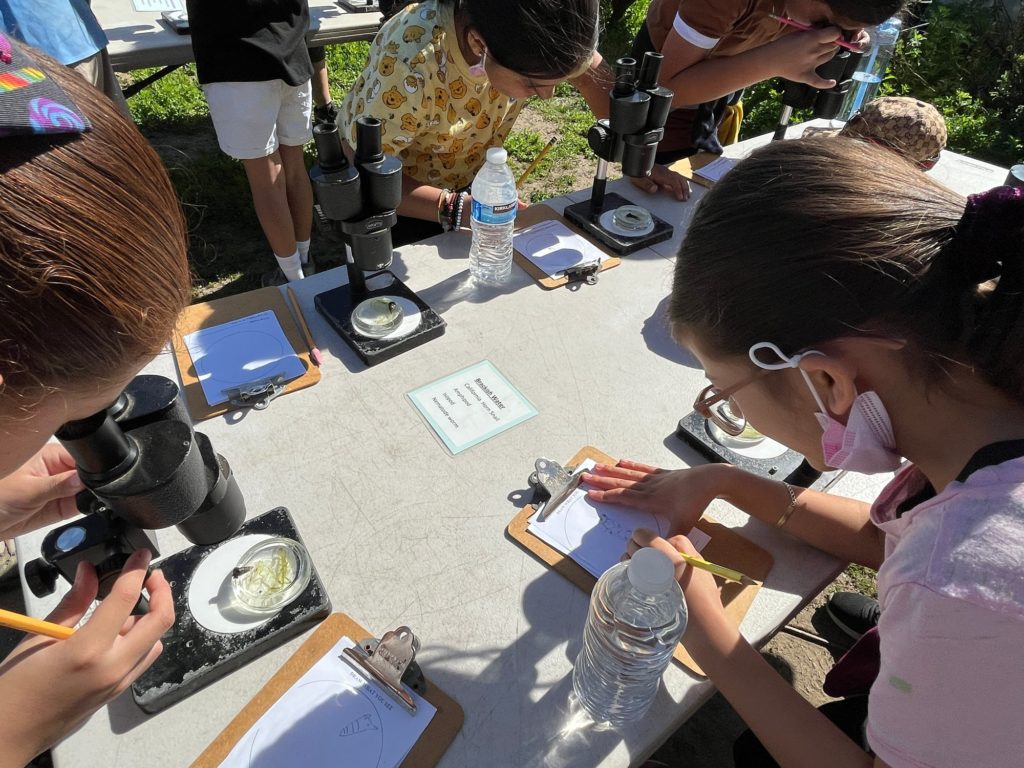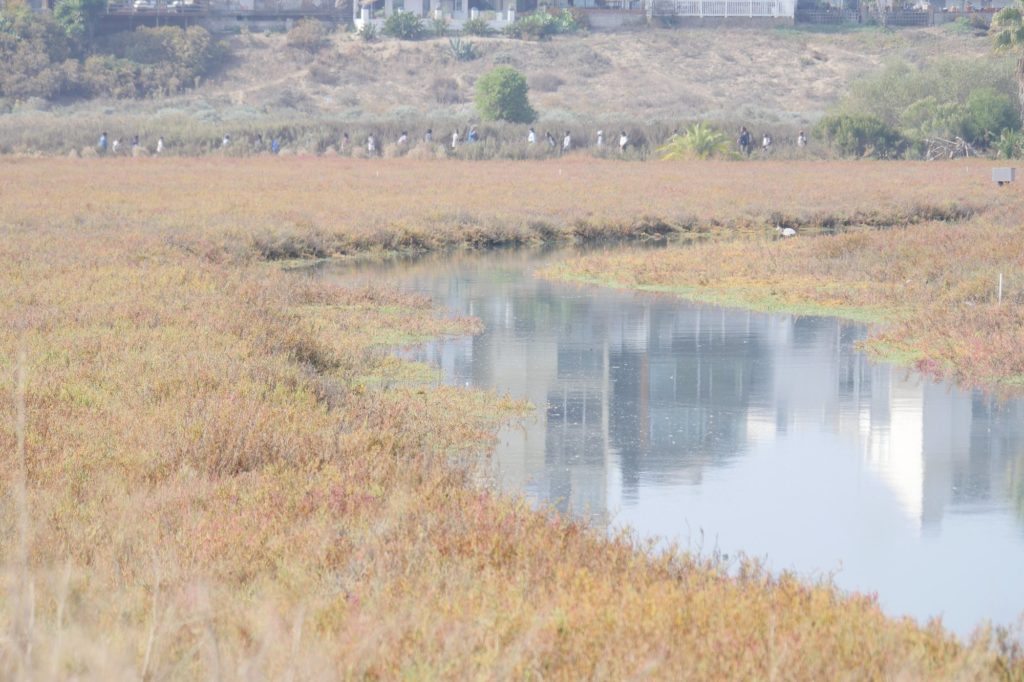 Madrona Marsh Preserve and Nature Center
Student Field Trip Gallery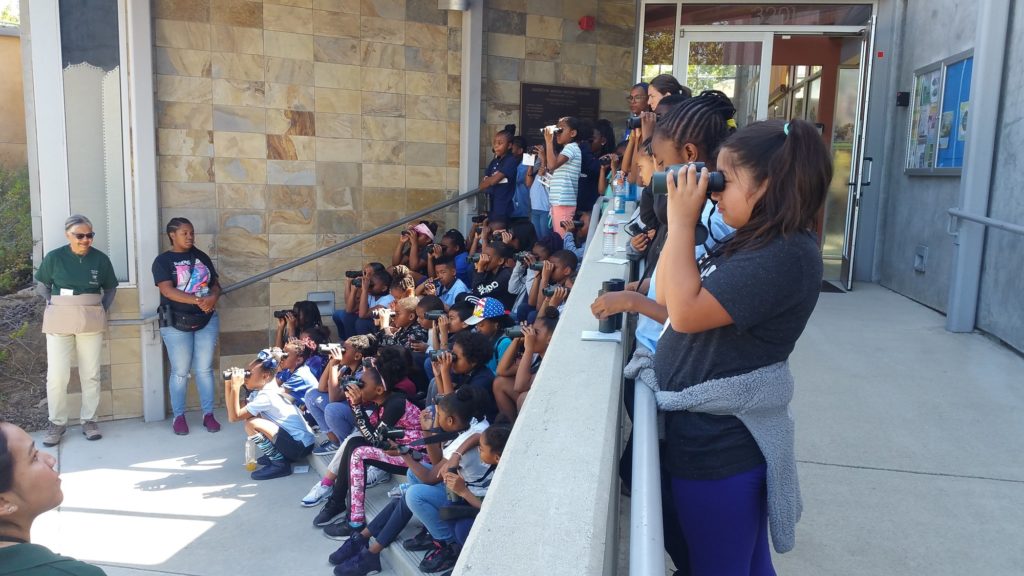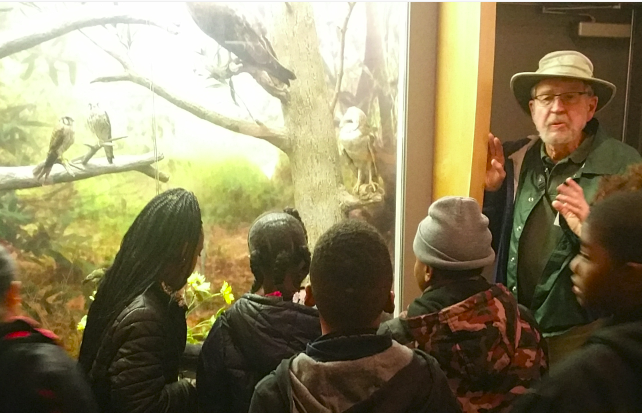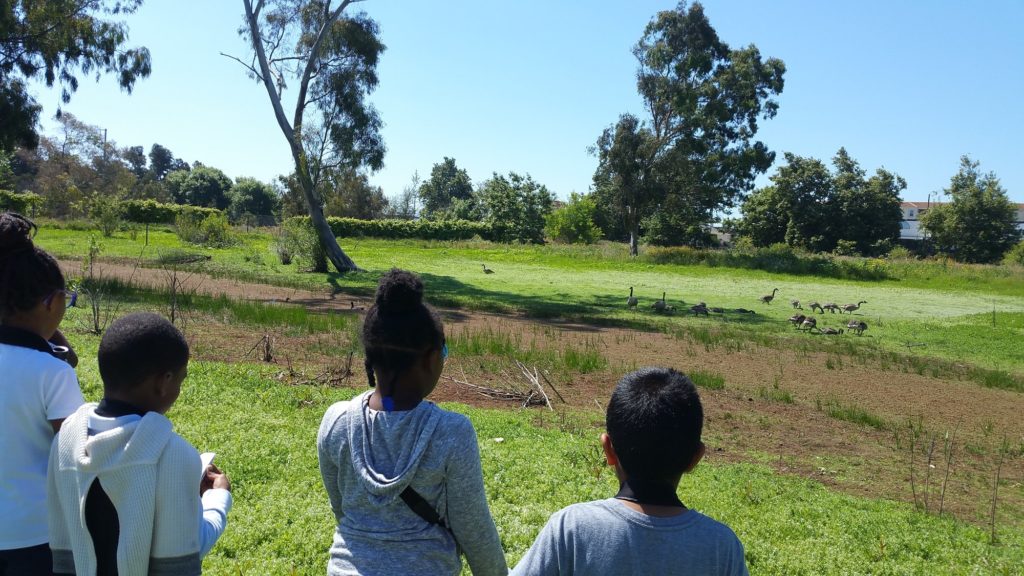 Bolsa Chica Ecological Reserve
Student Field Trip Gallery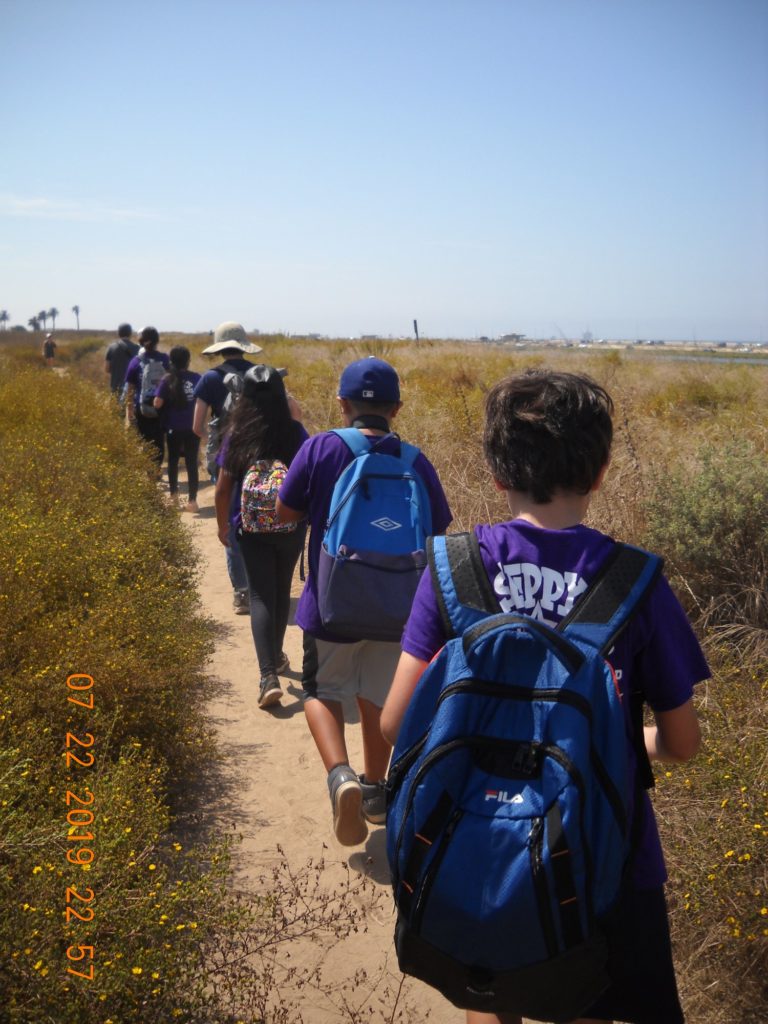 The Ballona Watershed Program (In-Class)
The Land Trust has two existing classes to offer 3rd-5th-grade students from Title 1 elementary schools. Each class duration is about one hour. Classes are presented virtually with Zoom or can be presented in-person. These curriculums complement the California Department of Educations Science's curriculum framework regarding the life science sections in addition to some earth and space science sections. These classes also foster a better understanding of water, its importance in terrestrial and aquatic life, and encourage ways for students to be better stewards of our natural world.
The Ballona Watershed
The Ballona Watershed curriculum explores the Ballona Creek Watershed, where the Land Trust is based and where most of the students we teach reside. Using Google Earth staff can show students around their watershed and their proximity to Ballona Creek and the Ballona Wetlands. During the presentation staff cover topics such as watersheds, wetlands, wildlife, habitat, bird sounds, bird identification, conservation, and stewardship through google slides, google earth, videos, and photos.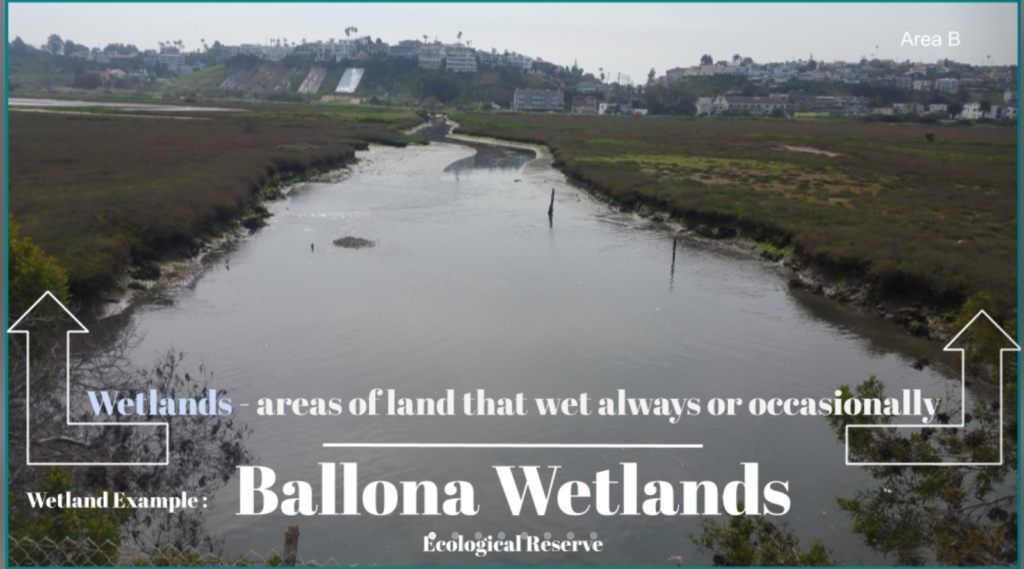 Ballona's Aquatic Life
The Ballona Aquatic curriculum dives further into the three main bodies of water within the Ballona Watershed, Ballona Creek, Ballona Wetlands, and the Pacific ocean. By focusing on these bodies of water students can see the difference between freshwater, brackish water, and saltwater ecosystems. Throughout the presentation, staff will cover the food chain and web, ecosystems, watersheds, water importance, different local aquatic organisms, and stewardship.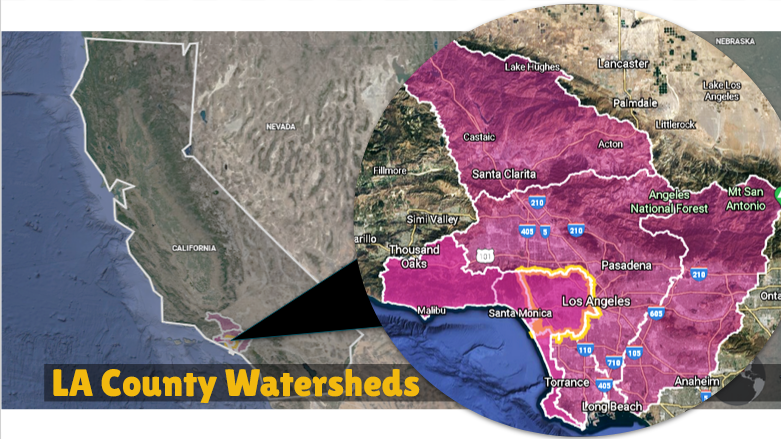 If you would like more information or are ready to schedule a field trip and/or sign up for one of our programs, please fill out the interest form below.
Once you submit your request, a staff member will contact you as soon as possible to answer questions and finalize details.